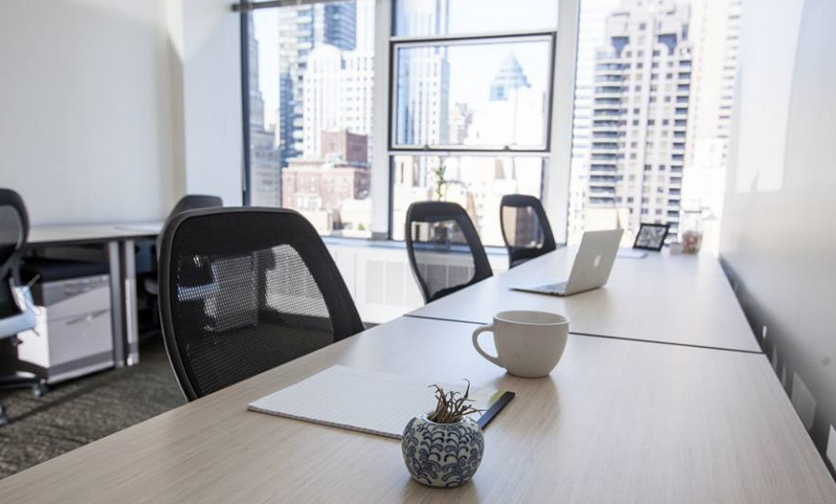 Traditional office spaces were once the norm, but technology and innovation have led to a new trend in the world of work – shared office spaces. Shared office spaces are a new way of working that have become increasingly popular over the past decade. They offer a flexible alternative to traditional office spaces, providing a platform for creative collaboration, networking, and more. In this article, we'll dive into the world of shared office space and take a closer look at their rise in popularity.
The Concept of Shared Office Spaces
The concept of shared office spaces is fairly straightforward. A shared office space is a facility that is designed to accommodate multiple individuals or businesses. Many shared spaces feature trendy design elements with open floor plans, flexible workspaces, and communal areas. The idea is to create an environment that encourages collaboration, creativity, and networking. Shared office spaces often combine flexible workspaces, conference rooms, and communal spaces such as kitchens and lounges.
The Advantages of Shared Office Spaces
Shared office spaces offer multiple advantages over traditional office spaces. One of the primary benefits is that shared spaces are typically more affordable, as the cost of rent, utilities, and other expenses is shared among multiple businesses or individuals. In addition, shared office spaces offer flexibility, scalability, and networking opportunities. Start-ups, freelancers, and entrepreneurs can benefit from shared office spaces as they provide an affordable and professional space to work, hold meetings, and network.
Shared office spaces also create a sense of community and collaboration. Individuals from various industries and backgrounds are brought together, offering the opportunity to connect with other professionals and exchange ideas. Furthermore, shared office spaces provide access to various amenities, such as high-speed internet, conference rooms, printers, and more, without the hassle of having to purchase these items yourself.
The Growth of Shared Office Spaces
Shared office spaces have rapidly grown in popularity over the past decade, with more companies and individuals opting for this type of workspace. In fact, by 2025, it is estimated that the global market for shared office spaces will exceed $26 billion. Today, shared office spaces offer an attractive alternative to traditional office spaces, as more people value flexibility and collaboration over long-term leases and office politics.
The growth of shared office spaces can be attributed to the flexibility and affordability they offer, as well as the rise of remote work. As more individuals and companies opt for remote work, shared office spaces provide a professional and comfortable workspace for those who need to leave the house. Additionally, shared office spaces allow businesses to expand or downsize their space as needed, which is especially attractive for start-ups.
Types of Shared Office Spaces
Shared office spaces come in a variety of shapes and sizes. Co-working spaces are a type of shared office space that allows individuals to rent a desk or workspace on a short-term basis, typically ranging from a few hours to a few months. Business centers are similar to co-working spaces, but often feature a more professional setting and longer-term leases. Virtual offices are also a type of shared space, which provides businesses with an office address, mail handling services, and a receptionist, without the need for a physical office.
Conclusion:
Shared office spaces offer a flexible and affordable alternative to traditional office spaces, providing an opportunity for professionals to connect, collaborate, and work in a professional environment. As the world of work continues to change and adapt to new trends and technologies, it's clear that shared office spaces will play an important role in the future of work. The rise of shared office spaces has enabled individuals and businesses to work in a more flexible and collaborative way, ultimately leading to increased productivity and success.